Defending Your Peace of Mind
Pre & Postnuptial Agreements
Orlando Prenuptial Agreement Attorneys
Helping You Protect Your Rights Before & After Marriage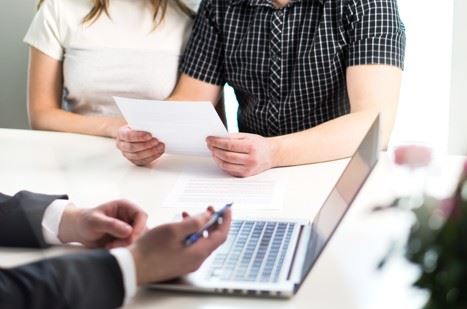 No married or soon-to-wed couple can know exactly what lies on the road ahead, but they can take steps to safeguard their future with a prenuptial or postnuptial agreement. Not only can a marital agreement help protect each individual's best interests, but it can also help establish key expectations in the event of a divorce.
At The Virga Law Firm, P.A., we take pride in being able to meet and exceed our clients' expectations, no matter the details of their case or their concerns. If you are interested in exploring your options for a prenuptial or postnuptial agreement, please give us a call today to speak with a prenup lawyer in Orlando.
People love to work with The Virga Law Firm, P.A. because:
We have 100+ years of combined legal experience
We take client calls 24/7 for convenience
We offer same-day appointments
We have six convenient office locations
---
See how The Virga Law Firm, P.A. can help you with a prenuptial or postnuptial agreement in Orlando. Give us a call at 800-822-5170 or contact us online.
---
On This Page:
The Difference Between Prenuptial & Postnuptial Agreements
Prenuptial agreements are legally valid contracts entered into by both parties before they are legally married. Prenups controls the many financial issues raised if the parties decides to divorce at a later date.
Postnuptial agreements are legal agreements that the parties draft and execute after they are married. Like a prenuptial agreement, a postnuptial agreement controls the financial issues and risks that may arise if the parties ever decide to divorce.
The postnuptial agreement is often a legal mechanism to protect the parties from the uncertainties associated with divorce litigation; however, if you are currently contemplating marriage, the prenuptial agreement should be entered into while you have the opportunity to reach an agreement.
Once married, if a postnuptial agreement cannot be reached by the parties, then you will be subjected to divorce litigation based on Florida's divorce statutes.
What Does a Prenuptial or Postnuptial Agreement Do?
Some people hold prenuptial and postnuptial agreements in a negative light, seeing it as a promise to divorce one day, but this is simply not the case. Instead, our Orlando prenup attorneys encourage people to see a prenuptial agreement as a safety net under their marriage: you never want to use it, but you would be upset if you didn't have it in the event that you needed it. It allows you to plot out key points and expectations just in case you do ever go through a divorce or separation.
Prenuptial agreements can help you plan in advance for matters related to:
Prenups CANNOT plan for matters related to:
Prenups cannot provide for child support or custody, because the court always has to rule in favor of a child's best interests, which requires knowing the most current information about the family's relationships, incomes, and day-to-day life. Postnuptial and prenuptial agreements are made in advance, so the most current and relevant information related to a child's well-being cannot be known.
Why Get a Prenuptial Agreement in Orlando, FL?
Knowing what a prenuptial agreement can do, you may still be wondering how this could benefit you. This is a question that our Orlando prenup lawyers often hear from clients. There are many benefits to having a postnuptial or prenuptial agreement in place.
When you have a prenup or postnup, you can enjoy these advantages:
Spend less time in court if you divorce
Saving time on a divorce also saves money
Peace of mind knowing you have a "safety net"
How to Get a Prenup or Postnup in Florida
The best way to make arrangements for a prenuptial agreement or a postnuptial agreement is to meet with a family law attorney about your situation. A trained premarital agreement attorney can help ensure that you create an agreement that protects both parties assets and ensures that your financial future is secure. While you technically can write your own prenup, there are certain qualifications that you have to obtain in order for the state of Florida to legally recognize your agreement. Having a lawyer help guide you through the process can help ensure that all of the legal boxes are checked and that your finances are squared away.
Who Should Get a Prenup or Postnup?
Anyone can get a prenuptial or postnuptial agreement in Florida, and it's not a bad idea to consider this for yourself. However, there are certain circumstances where a prenuptial agreement may be more important than at other times:
If you have assets that you want to protect in the event of a divorce (this can include personal property, investments, etc.)

If you have a business that you want to keep separate from the marriage in the event of a separation

If you have children from a previous marriage and you want to ensure that their inheritance is protected in the event of a divorce
What Is the Uniform Prenuptial Agreement Act?
One concern that couples may have when setting up a prenuptial or postnuptial agreement is whether or not the agreement will be enforceable in another state. The good news is that most states adhere to the Uniform Prenuptial Agreement Act (UPAA). This is a set of guidelines that determine whether or not a prenuptial agreement is enforceable in any particular state. Florida observes the UPAA. Under this act, a prenuptial agreement is not enforceable if any of the following are true:
A spouse did not sign the agreement voluntarily

A spouse only signed the agreement because they were under duress or were coerced

The agreement was unconscionable (was not properly disclosed to the signing party)

The agreement was fraudulently signed
This act helps protect spouses from being taken advantage of when prenups or postnups are set up in other states.
Get a Prenuptial or Postnuptial Agreement Lawyer in Orlando, FL
Our Orlando prenuptial agreement lawyers are ready to help you and your spouse come up with a fair prenuptial or postnuptial agreement that benefits both you and your children. If you are worried that your spouse will not understand the benefits of a prenup or postnup, we would be happy to sit down with both of you and explain these contracts in detail, addressing any concerns. Begin today by contacting us and requesting your confidential consultation.
---
Have questions about prenuptial or postnuptial agreements? Our Orlando prenup attorneys are here to help. Call us at 800-822-5170 or contact us online today to schedule your initial consultation.
---
"I will definitely be recommending to anyone I know that needs a child custody or divorce attorney!"

- A Divorce Client

"If you are looking for an attorney who is professional, honest, knowledgeable and responsive to your needs, Gerard Virga meets such requirements."

- A Divorce Client

"He responded to my messages promptly and I never felt rushed when speaking with him in meetings and phone conversations."

- A Divorce Client
Our Firm Gets Results
More Reasons to Hire Us:
Committed to Aggressive Representation

Same-Day Scheduling Available

6 Locations Throughout Florida

Over 100 Years of Collective Experience