Tallahassee Child Custody Attorneys
Representing You and Your Children's Best Interests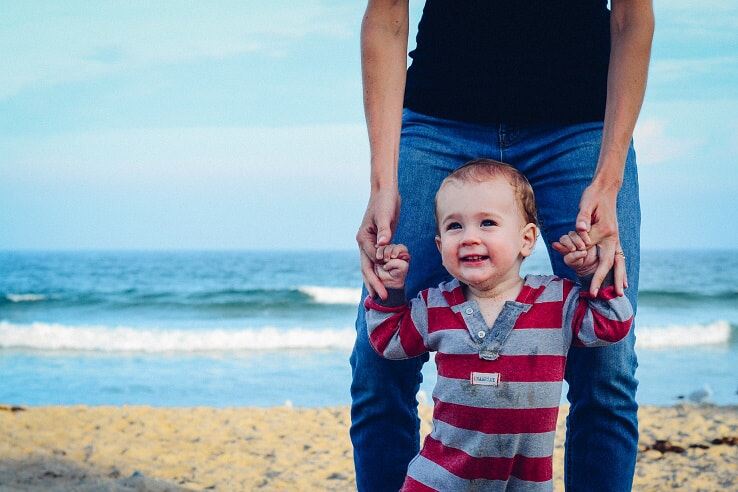 The bond between a parent and child is often one of the strongest and most important relationships in a person's life. Unfortunately, issues arising from the marital relationship can interfere with the parent-child relationship. That is why legal disputes between divorced or unmarried separated parents often revolve around the care and custody of children are some of the most emotional and stressful matters in the practice of family law.
Are you facing a legal dispute regarding your responsibility to provide parental care for a child? Consult a child custody lawyer in Tallahassee, FL for legal advice today!
At The Virga Law Firm, P.A. our legal team has years of combined legal experience with various family law issues, including child custody matters in Tallahassee. We are committed to helping Tallahassee families navigate the complexities of child custody law to reach a just resolution that preserves the important relationship between a parent and their child.
Contact The Virga Law Firm, P.A. to speak with a Tallahassee child custody attorney.
Child Custody Laws in Tallahassee, FL
Generally, the terms "child custody" and "visitation" referred to a person's rights and responsibilities concerning the care and custody of a child. However, recent changes to Florida statutory law instituted the terms "parental responsibility" and "parenting time" to describe what was formerly described as child custody and visitation.
Types of Child Custody in Tallahassee
Under Florida law, issues of parental responsibility are divided into the following categories:
Shared parental responsibility means "a court-ordered relationship in which both parents retain full parental rights and responsibilities with respect to their child and in which both parents confer with each other so that major decisions affecting the welfare of the child will be determined jointly."
Sole parental responsibility means "a court-ordered relationship in which one parent makes decisions regarding a minor child."
Moreover, a court can determine the rights of a parent to retain ultimate decision-making authority on behalf of a child for matters such as education, property rights, and medical care. In cases of shared parental responsibility, both parents have the authority to make legal decisions for their child. However, Florida courts can designate one parent to exclusively exercise ultimate decision-making authority.
Parenting Plans & Time-sharing in Tallahassee
Florida law also provides for "parenting plans," which refer to an official document that covers details of their time-sharing arrangement and outlines parental decision-making matters, such as the child's education, health, and physical, social, or emotional welfare.
Parenting plans must include provisions regarding the following issues, among others:
The Uniform Child Custody Jurisdiction and Enforcement Act
The International Child Abduction Remedies Act
The Parental Kidnapping Prevention Act
The Hague Child Abduction Convention
Consult a Tallahassee Child Custody Lawyer Today
When it comes to preserving your legal rights as a parent in child custody proceedings, the importance of experience, skill, and dedication cannot be understated. At The Virga Law Firm, P.A., our child custody attorneys in Tallahassee, FL have more than 80 years of combined practical knowledge regarding matters implicating Florida family law. You can benefit from the dedication our attorneys put forth in promoting and protecting you and your children's best interests.
Set up an appointment with one of our respected Tallahassee child custody lawyers to discuss your rights concerning child custody. Call our Tallahassee office at (850) 307-5211 or contact us online!
- A Divorce Client

- A Divorce Client

- A Divorce Client

- A Divorce Client

- Adam Ellis, Litigation Lawyer

- Rusty Shepard, Criminal Defense Attorney

- A Divorce Client

- Joseph Turner, Criminal Defense Attorney

- A Litigation Client