Orlando Child Custody Lawyers
Discuss Your Options During an Initial Consultation:
(800) 822-5170
As a trusted law firm, we are deeply aware of what is on the line for our clients in their family law matter or divorce. With more than 80 years of combined legal insight to pour into each case, our Orlando child custody attorneys are committed to helping our clients strengthen their bond with their children. Our team at The Virga Law Firm, P.A. are prepared to passionately assert your rights.
---
Why Call Our Child Custody Attorneys?
24/7 Availability & Same-Day Appointments
Glowing Recommendations from Past Clients
Inclusion in The National Advocates: Top 100 Lawyers
Decades of Combined Family Law Experience
---
We make it our goal to provide personalized, attentive service to each and every client. Whether we are handling an uncontested case outside of court or representing our client in litigation, we can be counted on to provide zealous advocacy focused on achieving positive results.
As unsettling as it can be to face a complicated legal system, our firm has the proven and trusted ability to help you navigate Florida law with you and your family's rights intact. When you hire our firm, you can gain a whole team of skilled representatives on your side. Do not hesitate to start reviewing the legal possibilities in your child custody case. We are available 24/7 to provide counsel and legal support to our clients.
In every family law case we handle, we draw from our experience as parents and from our love for our children - Call (800) 822-5170 to see how we can help you!
Family Law Is Tough. Choosing the Right Lawyer Shouldn't Be.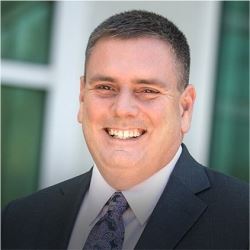 At the beginning of each case, Founding Attorney Gerard M. Virga gives out his cell phone number. From the unique complexities of a military divorce to highly contested matters of child custody and visitation, our entire firm is ready to provide legal support around the clock.
Throughout every child custody case, we make it a priority to get to know our clients. It is only with an understanding of our clients' distinct situations and specific family dynamics that we can accurately represent them. This is particularly true of divorces that involve matters of child custody.
We are parents, too. We realize what is at stake for you, and we are ready to deliver unwavering, tireless advocacy on your behalf.
Handling Child Custody Cases Both in & Out of Court
Whether you need answers about divorce or need to learn what to expect from the modification process, you can depend on our caring and compassionate Orlando family law firm. We can help you determine which legal route would best help you move forward to a stronger future. Whether that means negotiating a settlement or preparing a compelling case for trial, our firm has the resources and experience you need. We can protect your child's best interests by protecting your parental rights.
Key factors in determining child custody:
The child's health and safety (Is there a history of abuse or neglect?)
The child's educational and emotional needs (How involved has each parent been in the child's daily life, school activities, etc.? What is the child's custody preference?)
Your ability to co-parent (How well can you and the other parent communicate to one another about your children? Does one parent badmouth the other in front of the kids?)
Each parent's character (Did adultery break up the marriage? Is there a history of alcohol or drug abuse? In other words, can a parent's lifestyle harm the child?)
---
Contact Us for Skilled, Award-Winning Advocacy
At The Virga Law Firm, P.A., you can find the personal service, litigation experience, and knowledgeable counsel you need to face your child custody with confidence, no matter what it brings. Even the most heated, complex dissolution can be successfully navigated with the advocacy of a tenacious lawyer who is personally invested in clients' futures. Please do not hesitate to learn more about what our family law firm can do for you.
Request your initial consultation with an Orlando child custody lawyer! Contact us at (800) 822-5170 today.
- A Divorce Client

- A Divorce Client

- A Divorce Client

- A Divorce Client

- Adam Ellis, Litigation Lawyer

- Rusty Shepard, Criminal Defense Attorney

- A Divorce Client

- Joseph Turner, Criminal Defense Attorney

- A Litigation Client